Woodturner's Pin chuck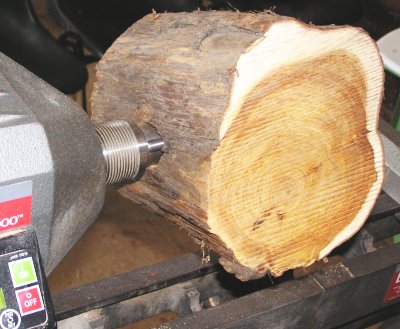 This grips into a drilled hole. It is ideal for initial mounting of bowl blanks particularly natural edge blanks or irregular pieces which present no flat surface to which a faceplate can be screwed.
Old style pinchucks used a small loose pin which rolled on a machined flat. This did not work too well as the pin was too small and crushed into the wood. It could easily fall off into the shavings.
Our much improved pinchuck shown uses a much larger pin which rolls on a cam shaped surface
The pin has a spring loaded ball at one end to keep it from falling off
The larger pin gives a much more secure grip
Grips firmly into a 1,1/2" hole